Thai Cooking Class – C
December 17
@
11:00 am
–
2:00 pm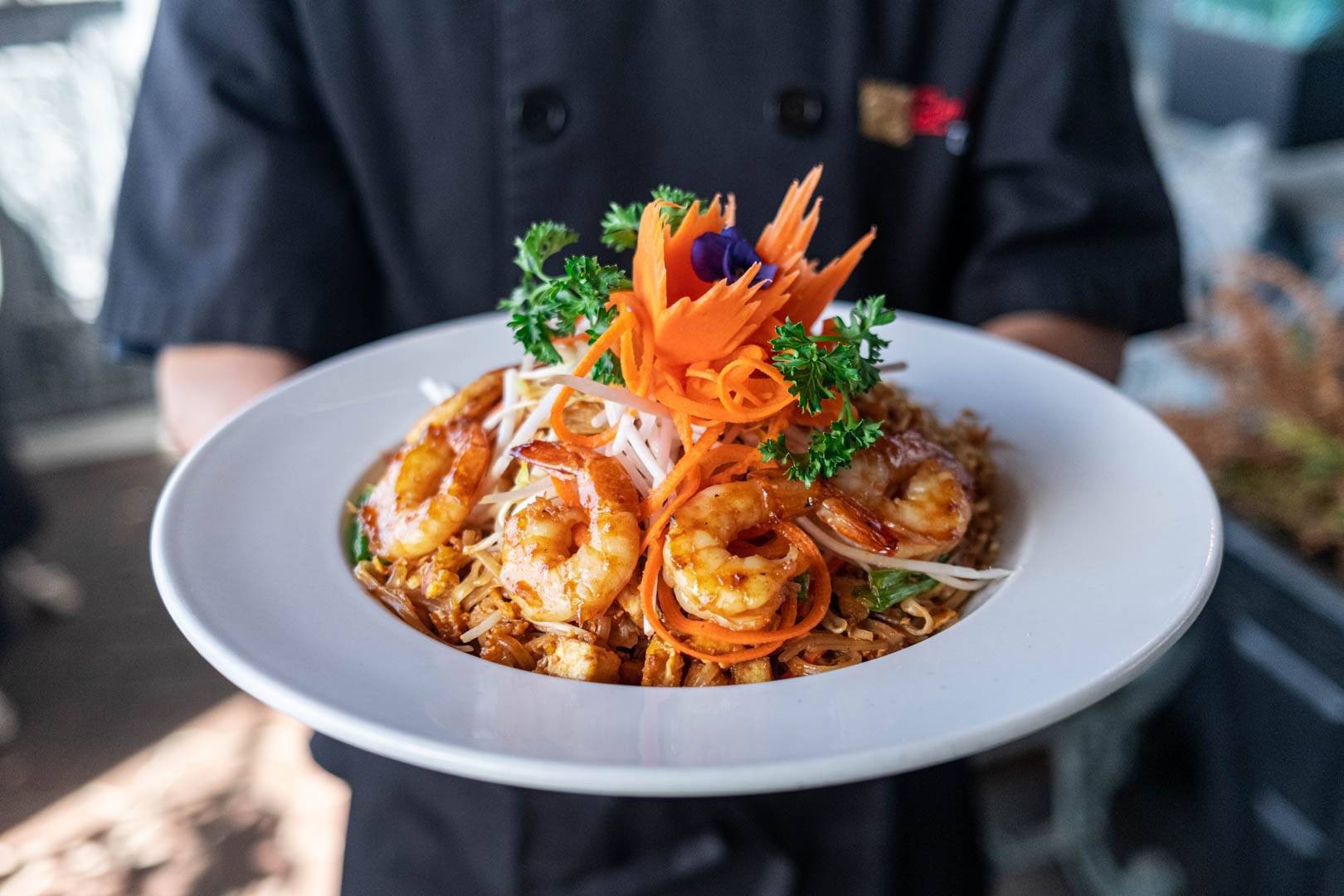 Embark on a culinary adventure as we dive into the heart of Thai cuisine in our upcoming Thai Cooking Class C! Join us on December 17th from 11:00 AM to 2:00 PM for a hands-on experience that will tantalize your taste buds and elevate your cooking skills.
In this intimate class, you'll not only hone your culinary skills but also gain a deeper understanding of the cultural nuances that make Thai cuisine so unique. Our expert instructors will guide you through each step, ensuring you leave with the confidence to recreate these delectable dishes in your own kitchen.
Don't miss this opportunity to immerse yourself in the flavors of Thailand. Reserve your spot now and join us for a culinary journey that promises to be both educational and delicious!
Limited to 14 people per class.
Menu
Moo Ping – Street Food Sensation
Get ready to savor the authentic flavors of Thailand's bustling street food scene! Moo Ping, succulent skewers of grilled pork marinated in a medley of Thai spices, promises to transport you straight to the vibrant streets of Bangkok. Learn the art of perfecting these flavorful skewers that are sure to be a hit at any gathering.
Pad Thai – The Iconic Noodle Delight
Discover the secrets behind the world-famous Pad Thai, a beloved dish that captures the essence of Central Thai cuisine. From the harmonious blend of rice noodles to the savory dance of shrimp, tofu, and crushed peanuts, you'll master the techniques to recreate this classic with an authentic touch.
Chicken Cashew Nut – A Central Thai Classic
Indulge in the rich and savory flavors of Chicken Cashew Nut, a beloved dish that embodies the heartiness of Central Thai home-cooked meals. Learn to balance the succulence of tender chicken with the crunch of cashews, creating a dish that's both comforting and delightfully satisfying.
Date Time
Sunday, December 17th, 2023, 11:00 AM – 2:00 PM
(Doors open 15 minutes before class starts)
Location
Academy Room at Food by Fanta
107, 20542 Fraser Highway, Langley, BC V3A 4G2
Phone
The best way to reserve your ticket is to book online. Feel free to call us if you are experiencing difficulties at 778.242.1344.
Terms & Conditions
Cooking class registrations are non-refundable, but may be transferred with no fees 2 weeks prior to the date of the class. A $10 fee will be charged for transfers up to 3 days prior to the class. No refund will be issued for cancellations within 3 days of the class. A minimum number of registrations is required for the class to proceed. Please contact us if you have any questions.