Thai Street Food – Class B
August 13
@
4:00 pm
–
7:00 pm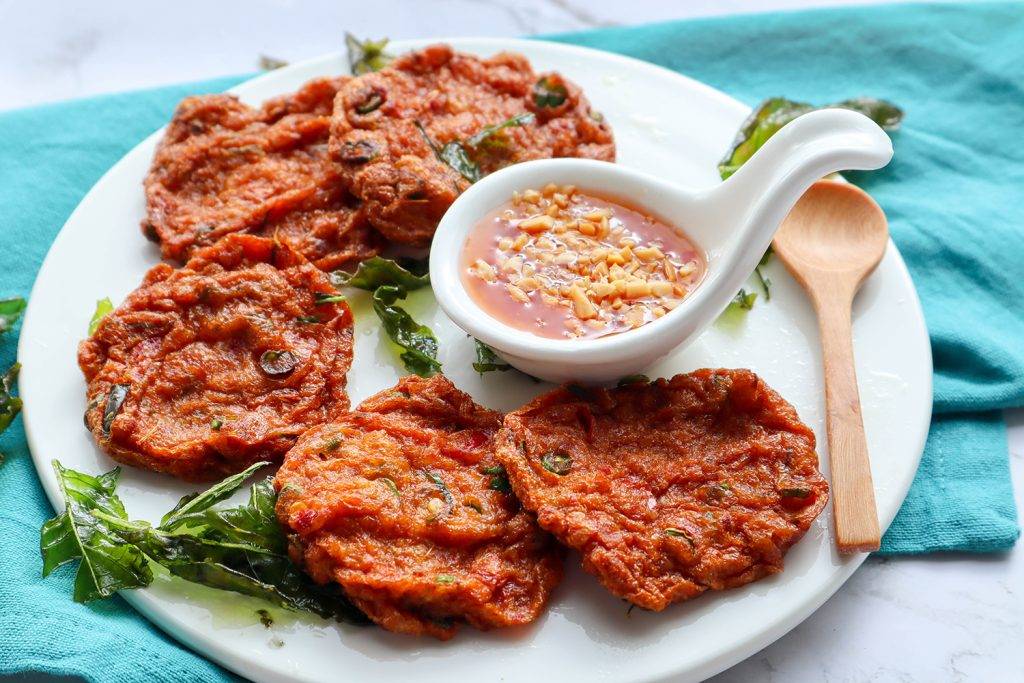 Menu
Thai fish cakes, known as "Tod Mun Pla" in Thai, are a popular street food and appetizer. They are made by combining minced fish, typically with a white and flaky variety like cod or tilapia, with herbs, spices, and a binder like egg or flour. The mixture is then formed into small patties and deep-fried until golden and crispy. Thai fish cakes are known for their savoury and fragrant flavours, often accompanied by a sweet and tangy dipping sauce.
Larb Salmon is a flavorful and vibrant dish that combines the richness of salmon with the tangy and spicy flavors of Thai cuisine. The salmon is cooked and flaked, then mixed with lime juice, fish sauce, chili, and a variety of fresh herbs. The result is a refreshing and aromatic salad-like dish with a delightful balance of savory, tangy, and spicy notes.
Khao Niao Mamuang is a popular dessert that combines sweet sticky rice with fresh mango. The sticky rice is cooked until soft and sweetened with coconut milk and sugar. Served alongside ripe mango slices and topped with coconut cream, it creates a delightful contrast of textures and flavors, offering a perfect balance of sweetness and creaminess.
Instructor: Chef Dreamie Kinane
Join us on August 13th from 4 pm to 7 pm for Thai Street Food – Class B.
Limited to 14 people per class.
Date & Time
Sunday, August 13th, 4:00 PM – 7:00 PM
(Doors open 15 minutes before class start)
Location
Academy Room at Food by Fanta
107, 20542 Fraser Highway, Langley, BC V3A 4G2
Phone
The best way to reserve your ticket is to book online. Feel free to call us if you are experiencing difficulties at 778.242.1344.
Terms & Conditions
Cooking class registrations are non-refundable, but may be transferred with no fees 2 weeks prior to the date of the class. A $10 fee will be charged for transfers up to 3 days prior to the class. No refund will be issued for cancellations within 3 days of the class. A minimum number of registrations is required for the class to proceed. Please contact us if you have any questions.